Lancair IVPs
---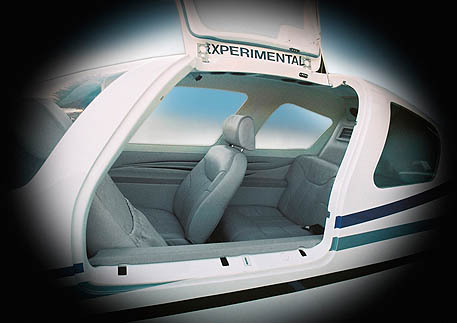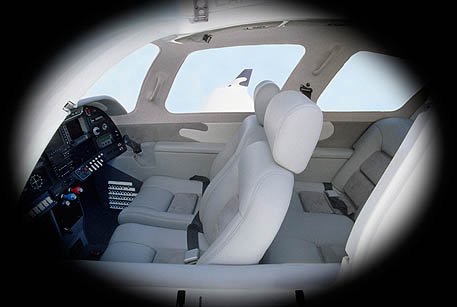 Questaire Venture
---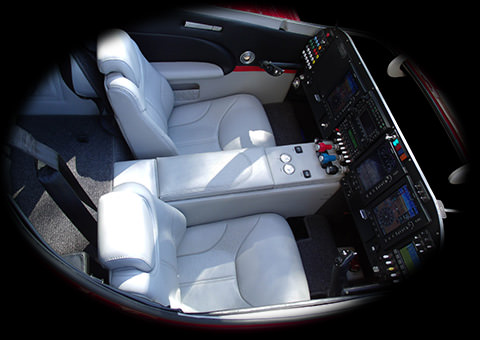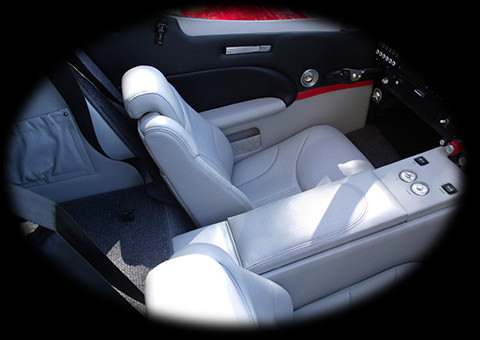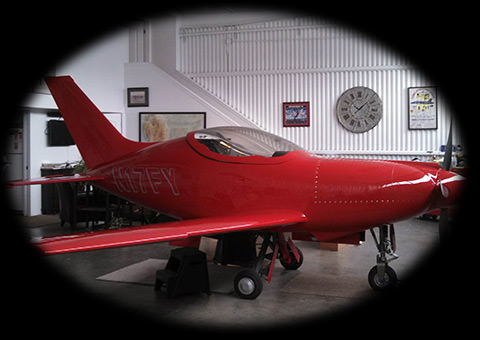 ---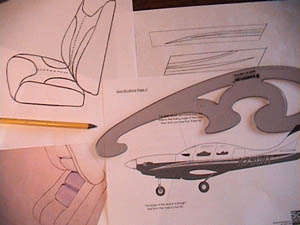 Aviation Design Lancair Interiors
Aviation Design is located in Pine Mountain Lake, California and is an FAA Parts Manufacturing facility holding many STCs and Patents for their products.
The company was founded in 1979 by Tim Hallock who attended the prestigious Art Center School of Design. He also has an extensive background in drafting and architectural rendering. No doubt this background aided in the numerous first place Oshkosh awards as well as many others. Tim is currently working with Beechcraft and other companies on future ergonomic and innovative interior designs.
As far as Homebuilts, Tim is uniquely qualified as he designed the interiors for the first prototypes (320s, 360s, and IVPs) at Santa Paula Airport in the 1980s when Lancair was practically next door to his hangar.
Tim makes renderings of the interior that draws the paint scheme inside the cockpit (see photos). This is rather unique and is really a plus when the aircraft is in competition.
Aviation Design Interiors are also extremely light and maintenance friendly. When requested artificial leather can be used. This material is 1/3 the weight of normal aircraft leather as well as very light weight carpet. The headliner structure weights ounces as well as finishing off the aircraft with an extremely clean look. Another feature found in their interiors is the Inertia Reel Seatbelt webbing is hidden in a channel behind the headliner. When it is not in use it practically disappears.
Aviation Design's ergonomic seating is legendary in the industry. Comfort for the pilot and passengers is paramount. See Ergonomics Seats.
Each aircraft goes through a 16 Point inspection before being released. This means no surprises when you pick up the airplane.
You can contact Tim Hallock at (800) 725-4297 or e-mail thallock@aviationdesign.com.